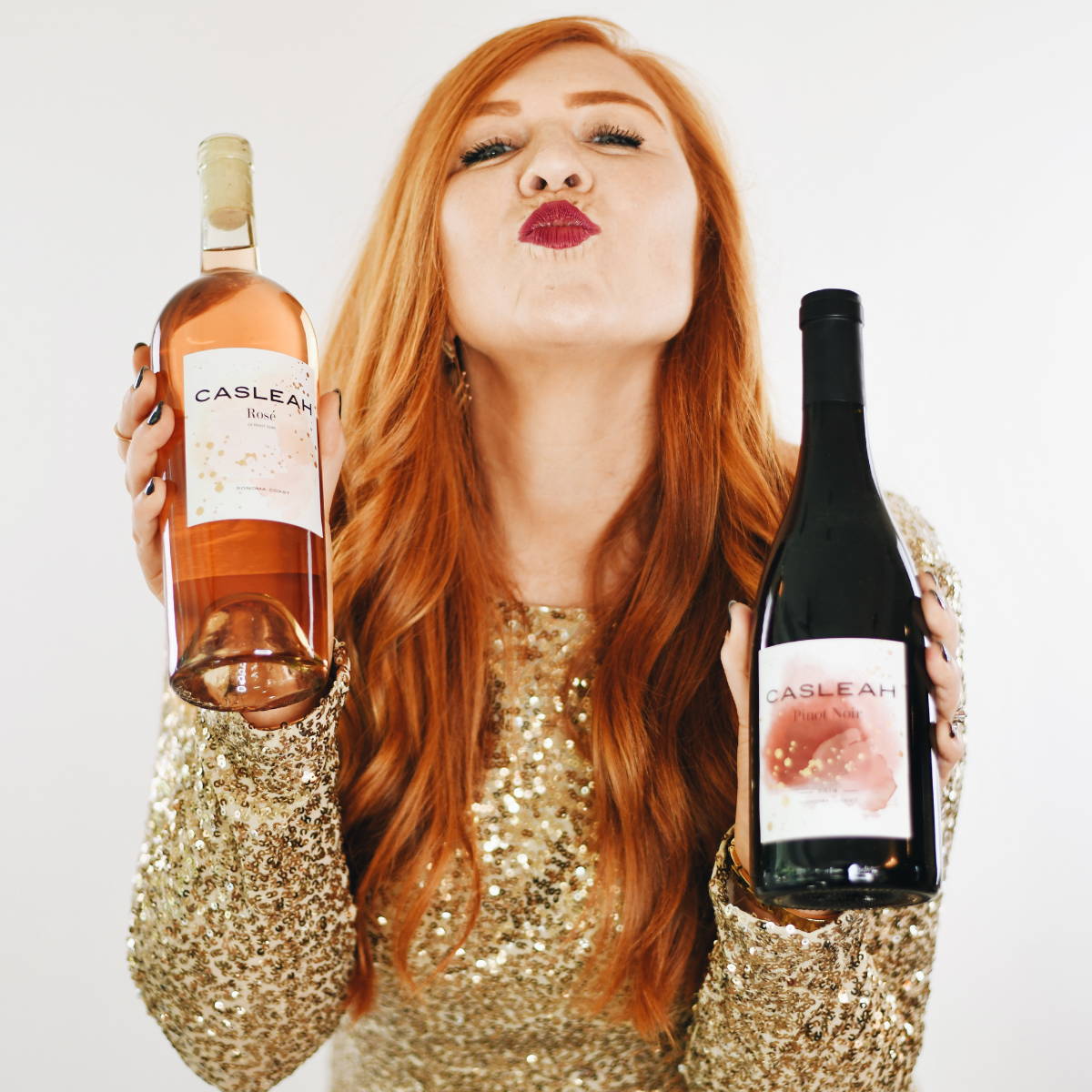 I created this wine label to spread the message of love, joy and hope.
Ships all over the country.
Save on shipping! Select "will call" shipping and pick up available in Redondo Beach, CA

Casleah Pinot Noir 2019, Sonoma Coast
This Pinot Noir is lush and juicy with notes of ripe black cherry, pomegranate and wild strawberry. It is floral with notes of purple violets, and spice notes of cinnamon and clove. Its velvety on the palate with a refreshing and mouth watering acidity. This wine pairs perfectly with positivity and random acts of kindness.

Casleah Rosé of Pinot Noir 2020, Sonoma Coast
This elegant Rosé is delicate with flowers of jasmine and cherry blossom. Fruit notes of fresh gala apple, bing cherry and strawberry bramble notes. This refreshing Rosé is lean, crisp and light on the palate. This wine pairs perfectly with spreading joy and an unexpected compliment.
ROSE SUMMER CASE DEAL! $100 for 12 bottles!
(plus shipping)
select "will call" shipping at check out for free pick up in Redondo Beach, CA