The finest wines across the world.
Hand-selected and delivered directly to you.
Includes a virtual wine tasting event.
Happy New Year! I am excited to present my January 2021 wines of the month exclusively from Europe. The 3-pack as promised is an exceptional value, simply $100. This includes a virtual wine tasting on January 22. Hoping you are all staying home, well, healthy drinking good wine and anxious for this madness to be over.

My selections aren't based on the highest scores from critics, or the highest price, or advertising dollars, but what I love discovering from the hundreds of wines I taste each year: a killer combination of great value, small-production, and fantastic wine in the bottle that beats its peers at its price point.
-Peter Jones
If you would like to partake its $100 for the 3-pack of wine, which includes a virtual tasting event.
*additional discounts or promotions can not be used in combination with this offer
Bodegas Riojanas Monte Real 2015 Reserva, Spain, Wine Spectator 92, Wine Enthusiast 90
Chateau Suau Cadillac 2015 Bordeaux, France, Wine Enthusiast 91
Ciabot Berton Barolo Roggeri 2013 Piedmont, Italy, Wine Enthusiast 91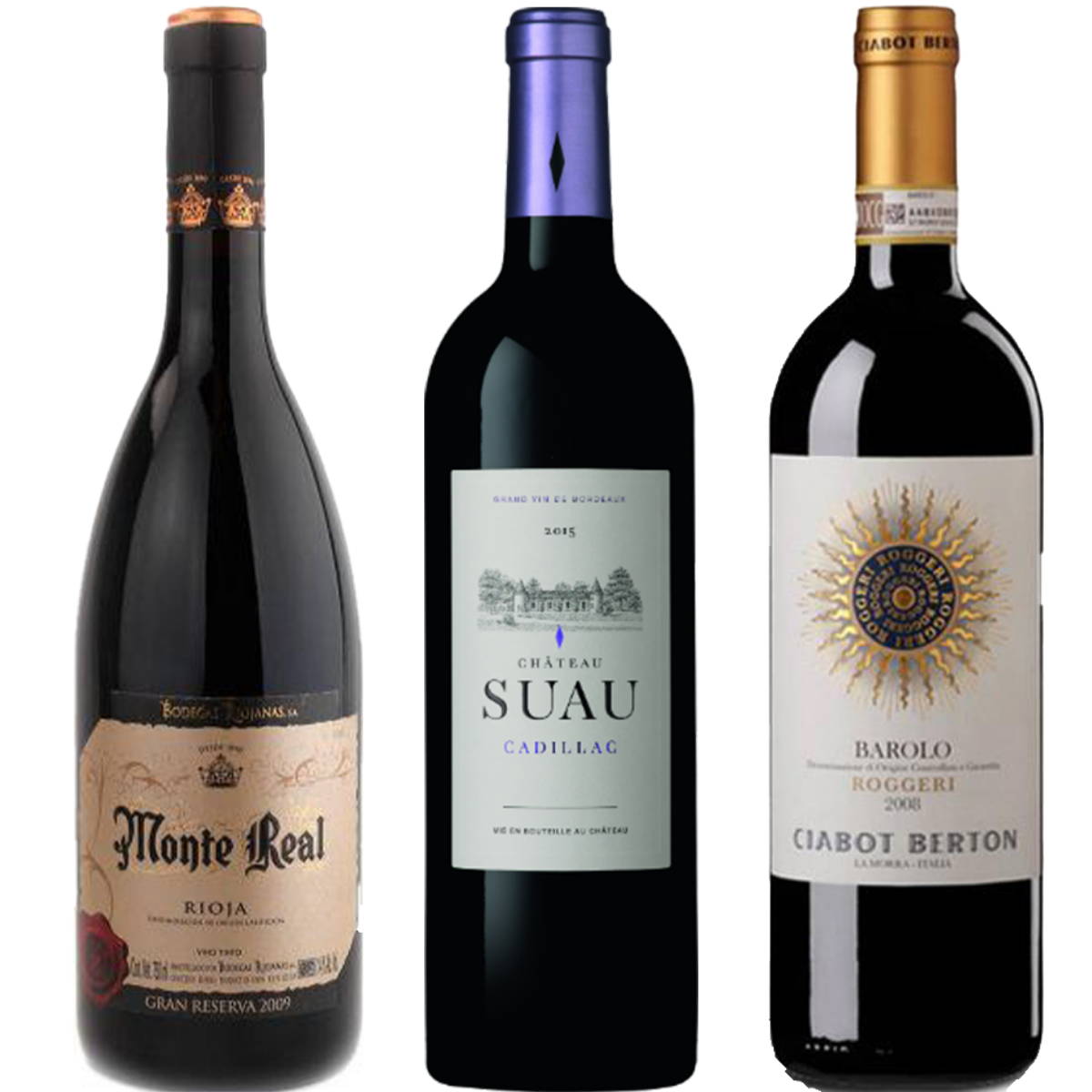 *please note: vintages listed on the bottles pictured are for reference only, the actual vintages you will receive are outlined in product descriptions above